Injured and post-surgical athletes have the opportunity for treatment of their injuries at The Athlete's Zone Sports Medicine Clinic. Treatment by Registered Physiotherapists, Athletic Therapists and Massage Therapists gives the athlete a broad spectrum of treatment options, techniques and scheduling flexibility.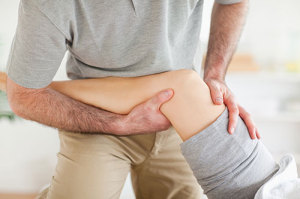 Traditional modalities such as therapeutic ultrasound, ICF, heat, ice and muscle stimulation are complemented by a strong belief in the effectiveness of both hands on work by our therapists and the value of exercise and movement as true measures of how effective the clinic at The Athlete's Zone is for our athletes.
Athletes at all stages of the injury spectrum, whether just recently injured or battling a long term injury situation, have the opportunity to receive treatment which is personalized and effective for their specific situation. All treatment programs are based on the return to activity, with the goal of returning to full activity with proper healing, functional training and a dedicated return to play strength and conditioning program as a guide to each athlete's program.
The Sports Medicine Clinic at The Athlete's Zone also offers long-term treatment options for post-surgical athletes. Athletes in this situation can access pre-surgical treatment, immediate post-surgical care if warranted and progressive treatment of their condition as they recover. Athletes have the option to enroll in The Athlete's Zones Functional Injury Conditioning Program, available for athletes looking to aggressively move from a treatment based rehab program to a complete reintroduction to sport conditioning program in anticipation of returning to their sport in the best shape possible.